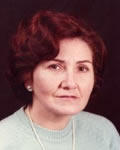 Serafina Poch Blasco a PhD in Arts and Music Therapist, a professional member of the "American Music Therapy Association (AMTA). Has your internship and multiple courses of music therapy in the U.S. He was initiator of the Postgraduate and Masters of Music Therapy in several Spanish universities: UB (1992-96), URL (1996-98), UVA (1998-2000) and UB-Les Heures (2001-2004)._x000D_
_x000D_
Teaching is a member of Doctors of the UB. Founder and Former President of the "Spanish Association of Music Therapy" (1976) and "Catalan Association of Music Therapy" (1983), Former President and Honorary President._x000D_
He chaired the "First National Congress of Music Therapy", Montserrat (Barcelona), 17-19 February 2006.