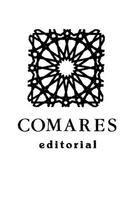 Editorial Comares was founded in 1983 being its objective the issue of legal, literary, scientific and artistic works inspired by humanism. We understand the book as the most important instrument for the dissemination of culture and not a commodity subject to market pressures.
Editorial Comares since then has become a benchmark for the book sector in Granada and Andalucía with more than 3,000 works published to date.
Today new markets make from Editorial Comares we adapt to a new way of access to information on the presence of new technologies and customer perspective are the foundation of the future.