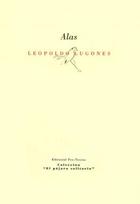 Year of publication:
2001
When the field is more alone
And the house, in peace, open,
It appears at the door,
Very yes sir, the chingolo.
It comes for a crumb
Or a straw broom,
That certainly does not steal,
Because people are her friend.
Salta confident, the threshold,
And requests permission,
With a yelp concise
As a pinch of glass.
"The chingolo" Leopoldo Lugones
There is no more obvious that the bird animal. It more visible. His ascension symbolism is so obvious that it is perhaps difficult to contemplate from the pure zoology; look at its amazing building value, as a set of muscles and empty so well balanced that rise, is able to leave the heaviness of this world. He's only insurance and resurrection, a permanent flag that one day we will be taken from this earth and relieved of our place in the low.
As the most loaded...read more