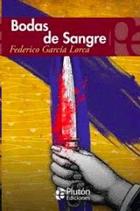 Year of publication:
2014
Encuadernacion:
Tapa Blanda
Written in 1931 and premiered two years later in Madrid, Bodas de Sangre is one of García Lorca's best-known dramatic works and part of the Lorquian trilogy alongside La Casa de Bernarda Alba y Yerma.
A wedding is threatened by the shadow of the irrational and unmeasured love of the bride's former suitor, who is willing to anything to recover his lost love. The main theme of the work is the drama between life and death, surrounded by the superstitions and legends of Andalusian Spain. Also abound in it the inescapable symbolism of death, lurking in every corner.
Blood Weddings perfectly represents rural Spain of the 1930s, with its customs and social archetypes, with its struggles between passions and religious traditions. A play that in lyrical and dramatic key proves once again the best of Lorca.