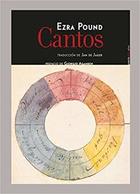 Year of publication:
2018
The Songs of Ezra Pound are the most important epic poem of the twentieth century and, without a doubt, one of the cusps of the English language. A poem in the manner of Homer, that is, a sum of literatures and traditions, a compendium of stories, legends, myths, songs and languages.
If we were to imagine a total poem in which all the features of the human being were present, from its deepest misery to its highest beauty, it would certainly be this. If all human knowledge were lost, we would find it again in the Songs. It took Pound more than fifty years to write them. He wanted them to be the Divine Comedy of our time. In its vastness,
in his wisdom and beauty, he succeeded.
Despite the capital importance of this book, it had never been published in its entirety in our language. This new translation brings together, for the first time, the integrity of the Cantos in Spanish.