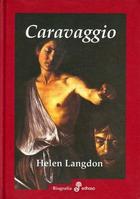 Year of publication:
2012
Among the impressive pléyade of great artists bequeathed to us by the Italian Baroque, Caravaggio stands out without a doubt for being the one that best connects with the sensitivity of our time.
His fascination with youth and sexuality, violence and love, loneliness and spirituality, and the strength with which these motives are embodied in his work are still completely modern today.
Caravaggio played it all at every step he took, lived fast and died young, after meeting Rome thoroughly and moving to Sicily, apparently leaving a corpse behind behind him after a violent dispute. In a way, he was a character who got ahead of his time and who embodies as few artists the passionateness, vehemence and revolutionary spirit that would settle, and institutionalize, with Romanticism.