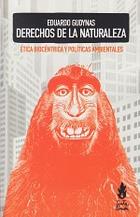 Year of publication:
2017
Encuadernacion:
Tapa Blanda
Uruguayan researcher Eduardo Gudynas notes that at the base of the contemporary environmental crisis is an obsession with valuing Nature in terms of utility, manipulation and human benefit. It is an anthropocentric position on which the overwhelming domination of economic valuation rests.
Against these emphases, a biocentric ethic is defended that, on the one hand, recovers other non-utilitarian evaluations of Nature, such as ecological, aesthetic, religious or historical, and on the other hand, the existence of proper values ​​in she. Under this biocentric ethic, Latin American experiences, often invisible by development policies, are rescued, the advances and contradictions in the Andean countries are discussed, and the implications in various political, environmental and economic spheres are analyzed.