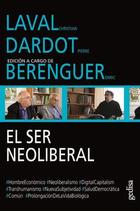 Year of publication:
2018
A compass book recommended for those who seek to orient themselves in a complex world where the seemingly untouchable institutions of Western democracy have proved fragile, subject to superior and perhaps not very transparent forces.
A world in which the very definition of the subject, of the political and of the economic - as well as of the respective limits and forms - needs to be reconsidered. And this is precisely what Laval, Dardot and Berenguer do. A sociologist, a philosopher and a psychoanalyst have an unprecedented conversation about the logic of neoliberal and digital capitalism, transhumanism, religious fundamentalism, democratic health, the "production" of a new subject (the capital individual), the prolongation of the life or biopolitics.