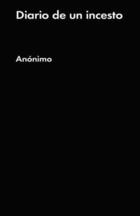 Year of publication:
2017
Diary of Incest' is the first-person story told of a woman who was sexually abused and mistreated by her father when she was still a child. It is the anatomy of a broken mind, the x-ray of a wounded soul and a privileged view of how someone tries to survive and how it relates to the world.
The book brings together the ingredients of the diary with a denunciation component: it is the story of a woman who as a child is forced to free hese from any moral structure in order to survive. Horror first has the face of her father and then that of all those who end up using it. After the shock of the initial incest, the reader will discover that the condemnation of hell was not his father's aggressions, but everything that will come next.