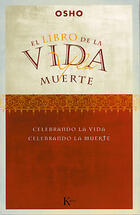 Year of publication:
2003
In recent years, our attitude towards death and the dying has taken on paramount importance, as generations of the past "boom" have faced the death of their parents, and their own. Traditional religions, values, and social structures often no longer provide the physical and spiritual support that the dying need, nor do they meet the needs of those who care for them.
In the last half century, our spiritual values have changed dramatically. Many people have abandoned traditional religions in order to seek alternative solutions to their most intimate and transcendent questions. As we struggle to give meaning and dignity to the immense upheaval that death causes in our lives, this surprising and fascinating book comes to our aid as a warm and compassionate guide, in which humor even appears from time to time.