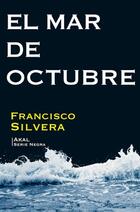 Year of publication:
2020
A marine cemetery. Corrupt cops. Successful men and exquisite tastes who never get their hands dirty, that's what outcasts exist for. Heroes ruined by junkie sons. Inhabitants of exclusion who have made the disappearance of corpses their way of life. Broken stocks on the margins of society that are getting larger and larger and more welcoming, where drugs are the only way to alleviate despair and failure. In short, the world we live as it is.
A murky story, crossed by a moving lyricism, which spills literature in each sentence. A reading that will not leave anyone who looks at it indifferent.