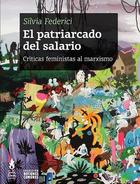 Year of publication:
2018
Marx has contributed enormously to the development of feminist thought, understood as part of a movement for liberation and social change, not only for women but for the whole of society.
At the same time, feminism has given us tools to critique Marx. This is one of the most important theoretical contributions of the feminist movement of the 1970s, of which I was a part. We strongly criticize Marx because he confronted the history of the development of capitalism from the point of view of the training of the salaried industrial worker, while avoiding later crucial problems in feminist theory and practice. The entire sphere of activities central to the reproduction of our lives, as well as domestic work, sexuality, procreation. In fact, he did not analyze the specific form of exploitation of women in modern capitalist society.
In this sense, what we see at the end of the ...read more