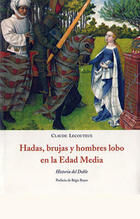 Year of publication:
1999
In this brilliant study, Claude Lecouteux documents with his pro-knowledge of medieval texts and traditions - especially German-Scandinavian - the belief in entities and figures - fairies, witches, werewolves ... - tributaries of a vision of the world and of the afterlife. that is rejected by the modern mentality, but that it possesses a perfect coherence.
Fairies, witches and werewolves ... Charming or terrifying, these mysterious beings have not ceased to fascinate us and are still present in our stories, our dreams and our obsessions. Survival of old beliefs, yes, but what beliefs is it?
Claude Lecouteux has discovered in German-Scandinavian legends, and in many aspects of European culture, a completely forgotten religious conception: the soul, or rather the Double, can - taking human or animal form - escape from the body during sleep, the trance or even the coma, and...read more