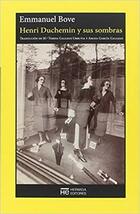 Year of publication:
2016
This work is an attractive introduction to the peculiar world of the French novelist Emmanuel Bove. Through writing focused on the small detail, his melancholic stories have the power to evoke lowliness and human despair. The characters that star in them, true antiheroes, are usually neighborhood people who, if at the beginning of the story are already overcome by their own existence, at the end of it they helplessly witness the worsening of their situation, which pushes them to the margins of the society.
After almost forty years of oblivion, the work of Bove that just before his death seduced Rilke, began to make its way from the eighties of the last century among an increasingly wide number of readers, inside and outside of France. His influence was also noted on some writers, such as the Nobel Prize winner Patrick Modiano or Peter Handke.