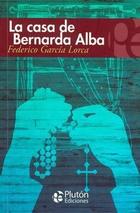 Year of publication:
2018
Written in 1936, La Casa de Bernarda Alba is one of García Lorca's best-known dramatic works and part of the Lorquian trilogy alongside Bodas de Sangre and Yerma.
Bernarda Alba is widowed a second time and decides to spend the next few years of her life in total mourning and in which she also intends to sue her daughters. The work presents a dramatic vision of deep Spain, of iron religious customs, of families dominated by the appearances of good Christian customs. García Lorca also takes advantage of these three acts to focus on women, and their role within a society where it is set aside. The House of Bernarda Alba is important not only for the lyricism of its author and the heartbreaking family scenes it recreates, but also for its feminine point of view, always current and necessary, and today more than ever.