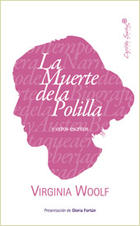 Year of publication:
2011
Encuadernacion:
Rústica con camisa
This anthology is essential to approach the particular world of Virginia Woolf. For her, the merits of a trial are attributable to "the free flash of imagination, that flashing fracture genius among them, which leaves them flawed and imperfect, but illuminated poetry." The author uses gender to enter for their intricacies and explore some very tiny or everyday topics: review, the study of an author, the essay on theoretical questions of literature or social situations, the meaning of life and certainly the test in its first sense.
Woolf was keenly interested in writing as a woman, away from the male literary pattern, both formally and conceptually. Considered harmful the idea of being purely male or purely female, believing in the possibility of enriching male-female or male femininely.