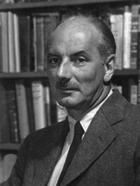 Lewis Mumford (1895-1990), whose work written spanning over six decades, has made very important contributions to the literature of historical knowledge, philosophical and artistic, as well as to criticism of architecture. But perhaps it is most famous American humanist this is for his work on planning and evaluation of technology.
Mumford was a founding member of the Regional Planning Association of America, and during thirty-two years wrote a column on architecture entitled "Sky Line" for the New Yorker. It was part of the faculties of several institutions: Stanford University, the University of Pennsylvania, the Massachusetts Institute of Technology (MIT) or the New York City Board of Higher Education among others. He was awarded many honors, the most prominent of which were the Presidential Medal of Freedom, the National Medal for Literature and, in 1986, the National Medal of Arts.
It is a great pleasure for those who built this publishing house to bring the reader in Spanish intellectual tops of our beloved master, the two volumes of The Myth of the Machine (Technical and human evolution and the Pentagon of power), The City in History, history of utopias, Art and technique and soon Interpretations and forecasts.