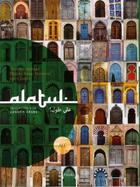 Year of publication:
2010
Alatul is an innovative method designed for beginners in Arabic from a modern perspective and communicative. Its main objective is the teaching of the Arabic writing system, and sounds of this language from a communicative approach to develop oral skills from the beginning. Although Alatul is aimed at Spanish-speaking teachers in a context involving a teacher, can also be employed so self-taught._x000D_
_x000D_
Alatul is divided into eight learning units, which are added a key exercise, a vocabulary of the classroom, some brief notes on Arabic calligraphy, graphic animations that simulate the layout of letters and two glossaries: Arabic-Spanish and Spanish-Arabic .