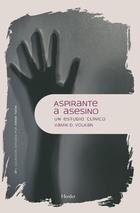 Year of publication:
2020
Encuadernacion:
Rústica con solapas
In the middle of the night, the wife of a Methodist pastor wakes up just as her husband is about to kill her with an ax. However, the man stops at the moment of the impulse, entering a catatonic state that prevents murder.
This is the beginning of a fascinating case with which Vamik D. Volkan found himself at the beginning of his psychiatric residency, and which extended throughout the patient's life. Thanks to this, Volkan narrates in this book the details of his understanding of the mind of this man to understand, at the same time, the psychological processes of each assassin, or of each aspiring assassin.
The most effective way to understand psychodynamic concepts is to teach them in clinical work, especially when they are described by experienced psychoanalysts through the story of a patient's treatment, from its inception to its completion. In order to better illust...read more