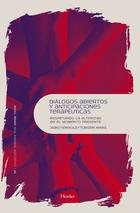 Year of publication:
2019
Binding:
Rústica con solapas
Seikkuka and Arnkil deepen the open dialogue, a therapeutic model that is based on the creation of dialogic spaces as an effective alternative for the treatment of psychosis.
The purpose of this book is to encourage dialogue in relational practices. Tom Erik Arnkil and Jaakko Seikkula, thanks to their long professional activity in this type of therapy, describe the various dialogic approaches and relate their experiences when applying them, emphasizing the importance of practical aspects.
Dialogic interventions are examined in a broad and deep way in order to achieve cultures of sustainable practices. Beyond psychotherapies or social work, education or other services for families, this work wants to reach readers who do not practice these professions or do not share these specific fields of interest. To do this, the authors have deepened the core of dialogue and have foc...read more