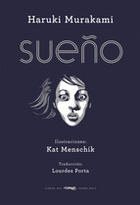 Year of publication:
2013
Binding:
Cartoné con sobrecubiertas
The protagonist of this story tells in first person that it takes seventeen days and seventeen nights without sleep. He does not even feel drowsy. His mind remains very clear, even clearer than usual. You have an appetite, your body works well and you do not notice any fatigue.
But neither her husband nor her son realize what is happening and she does not tell them anything so they do not force her to go to a hospital. During the day it pretends normality, and spends the nights, while they sleep peacefully, to read with voracity or to circulate with the car by the city without aim fixed. He does not find any sense in what happens to him, nor does he explain the shadows that at some point begin to surround him.