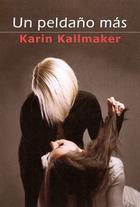 Year of publication:
2012
Film producer Selena Ryan possesses the impossible: fame, fortune and honesty. His prestige for playing fair in an industry full of traps has earned him the respect of other producers, writers and actors.
Selena has learned the lesson that many people would like to use her to get what they want, whether it's a starring role or any other way to make their way into the movies. Painfully disillusioned by actress Jennifer Lamont, who used it to later leave her completely shattered, she is wary of anyone related to the film industry.
When Gail Welles literally lands on her lap, Selena fears it's a new trap. Jennifer's sudden return to her life also seems equally suspicious and inopportune. About to start producing her most important film to date, Selena only wants everyone to leave her alone, even if that means living without love.
Lights, camera and action are the bac...read more