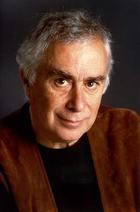 Aldo Carotenuto (Naples, January 25, 1933 - Rome, February 13, 2005) was an Italian psychoanalyst and writer, professor at the University of Rome "La Sapienza" and one of the greatest exponents of Carl Gustav Jung at the international level.
Born in Naples in 1933, he studied for the first time in his hometown, then moved to Turin completing his studies there. He subsequently moved to the USA, where he attended the School of Experimental Psychology at the New School for Social Research in New York. There he became a member of the American Psychological Association (APA).
Back in Italy, he obtained the chair of Personality Psychology at the University of Rome "La Sapienza", where he continued his studies, especially in the thinking of Carl Gustav Jung, continuing his work as an analyst. He has published numerous essays on topics related to his studies: myth, western culture, the history of psychology, analytical psychology, the relationship between analyst and patient, emotions, creativity.