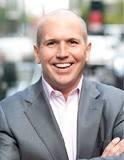 Paul Sullivan is a British-born writer, photographer and journalist. His work focuses mainly on music, travel and culture. He is the author/photographer of several music and travel books.
Sullivan began his freelance career in the mid-90s while living in Brighton. He worked as a music reviewer, features writer and edited the Theatre section of local magazine Impact (now defunct). After a spell in London, freelancing for national music magazines such as Touch, Sleazenation, Seven, DJ, iDJ, Muzik, Knowledge and others, he began his photography and travel writing career in 2001.
Sullivan currently lives in Berlin, from where he continues to freelance for international publications such as the Guardian, Sunday Times Travel, Independent and others. He was the content editor of the Iceland Music Export website (2007-2011) and is a co-writer and Faculty Member of the Matador U Photography school.
He also founded and edits the sustainable travel portal Slow Travel Berlin.