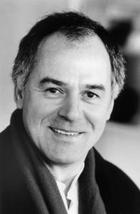 The German philosopher Wilhelm Schmid Billenhausen born in 1953.
Adjunct professor at the University of Erfurt and visiting professor since 1997 in Tbilisi (Georgia, USA), lives in Berlin since 1980 and studied Philosophy and History in Berlin, Paris and Tübingen. In the latter city he obtained his doctorate (1991) with a thesis on the art of life in Michel Foucault and opositó as a professor at Erfurt, with its work: basis for a philosophy of the art of living.
He has also taught at the universities of Leipzig, Berlin, Erfurt and Jena. He collaborates with the magazines "International Letter", in Madrid, and "Correspondant", the Collège International de Paris.