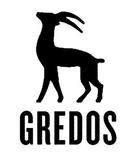 Editorial Gredos is dedicated, for more than sixty years, the publication of books especially related to lexicography, philology and the Greco-Roman world.
Her extensive catalog is an essential reference for teachers, writers, researchers, students and general readers. The Ministry of Education and Culture in 1996 awarded him the National Award for Best Editorial Cultural Labor, express recognition of this long history.
In 2005, the Editorial Gredos became part RBA Group. With this acquisition, RBA Libros strengthens its presence in the market and began an ambitious project editing reference works in the main humanities and social sciences.