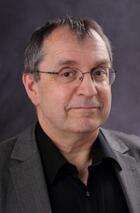 Thomas Macho (Vienna 1952) is a scientist and philosopher. From 1993 to 2016 he was Professor of Cultural History at Humboldt University.
His main areas of research are the history of the calendar and chronology, the cultural history of the relations between men and animals, death and the cults of the dead, religion in Modernity, the history of rituals, the aesthetics of the monstrous or science fiction.
He regularly publishes essays and reviews in the Neue Zürcher Zeitung, Die Zeit and other press outlets and collaborates with the Austrian Cultural Forum in Berlin.
Currently, he directs the International Research Center for Cultural Sciences in Vienna.