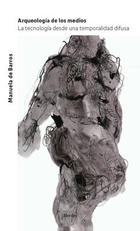 Year of publication:
2018
Encuadernacion:
Rústica con solapas
The urgency of thinking about the technological challenges in the contemporary world is clear, which can be understood in ethical, moral, ecological or even engineering terms and linked to the demand for innovation. Technology is ubiquitous today; the studies about it abound. The philosophy of technology, just started in the twentieth century, today has a boom that corresponds to the height of time.
Nature and technology -or the intervention of the living and the non-living through technoscience- have occupied our minds, our wisdom, our capacities; We have put there all that we are, our pluripotent and exacerbated desire, and we have transformed the planet and our existence.
This book opens a multiple temporality to think about technology and that is why it is fascinating. It is not an analysis in which technology is progressively explained from the hegemonic knowledge. ...read more