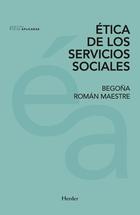 Year of publication:
2016
Binding:
Rustic with flaps
This study aims to contribute to a better knowledge and understanding of the work of social services in the XXI century and offer students and professional tools for decision-making. The book is structured around three key questions:
What ethics for social services? Not enough that every professional take responsibility. An ethic of social services should specify guiding values ​​and the role of people served. Beyond welfarism, a model of participation and empowerment centered on people, that is also able to anticipate the possible circumstances of vulnerability is proposed.
Who are targeted social services? Shedding the stigma of "charity" homeless or marginalized, social services must meet anyone at risk of social exclusion and / or dependence, either because of illness, functional diversity, domestic violence, poverty, supervening or other adversities.
What are...read more