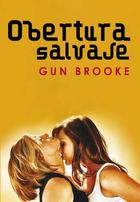 Year of publication:
2011
After the hit book Café sonata, Gun Brooke introduces us to his new characters with this magnificent novel.
Music superstar Noelle Laurent refuses to record the songs her producers have prepared for her new album. She is even willing to break her contract, if necessary, because all she wants is an opportunity to perform her own compositions. Desperate, the producers turn to the label's president, business shark Helena Forsythe, famous for not leaving puppet with his head. Noelle is convinced that the president will be the witch everyone expects, but she is not prepared for her formidable presence and charisma to affect her so much.
For Helena, money is all that matters, so why change a style that works? However, when Noelle demonstrates unexpected strength and courage during negotiations, Helena understands that she has to change her usual style of steamroller if she int...read more