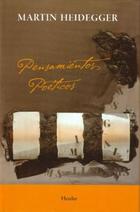 Year of publication:
2010
Martin Heidegger is one of the preeminent figures in contemporary philosophy. Like the Romantics, Heidegger recognized in a more radical poetic language about language original._x000D_
_x000D_
When the song is sung at the beginning, the language is condensed into a few forms, at once new and archaic, which are song and thanks, thought and poetry. Heidegger calls "poetic thoughts." They are a literary genre that he wrote himself throughout his life, in parallel with its production and its specifically philosophical teaching._x000D_
_x000D_
Along with small poetic prose and long philosophical poems in this volume the reader will find candid letters and first-love romantic poems that Heidegger wrote to his girlfriend and wife, the philosopher poems dedicated to some good friends or a text in tribute to a colleague fallen in the war.