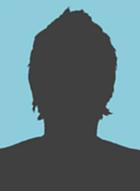 Darío Jaramillo was born in Santa Rosa de Osos (Antioquia, Colombia) in 1947 has published seven books of poetry-stories (1974), Treaty of rhetoric (National Poetry Prize, 1978) Love Poems (1986), the eye language (recorded illustrations ten Juan Antonio Roda, 1995), sing sing (Pre-Textos, 2001), Cats (Pre-Textos, 2005) and Journal of music (Pre-Textos, 2008) -.
He has been editor of several anthologies and compilations with his prologues, and his poetry have been three complete poems -77 reissues (National University, 1987), 127 poems (2000) and books of poems (2003) - and four partial selections - poetic Anthology (1991), much silence beneath the moon (1992), absent Reasons (1998) Although it is night (Pre-Textos, 2000) -.
He has also published a book of prose Guide Review (1991); an autobiographical text, History of a passion (Pre-Textos, 2006), and six novels: The Death of Alec (1983), cross Letters (1993), Memoirs of a Happy Man (1999), The Game of afiler (Pre texts, 2002), Novel phantom (Pre-Textos, 2004) and The Inner Voice (Pre-Textos, 2006). In 2009, Pre-Texts edited essay Poetry in American popular song, dedicated to the poetic expression in the musical genres of tango, bolero and ranchera.