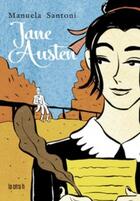 Year of publication:
2022
Binding:
Rustic with flaps
«Yo era la desesperación de nuestra madre. Pero cuando papá me dio las llaves de su biblioteca, mi corazón se llenó de alegría. ¡En medio de todos esos libros! ¡No podía esperar a leerlos todos! »
A sus 42 años, y en un momento cercano a su muerte, la gran escritora inglesa Jane Austen rememora su juventud en una larga carta dirigida a su hermana Cassandra. Recuerda su infancia como una niña criada entre libros, poco inclinada a los modales propios de las damas de la época, pero increíblemente talentosa como narradora. La escritura y los libros son toda su vida, quizás solo equiparables a su amor por el joven Tom Lefroy.