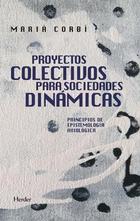 Year of publication:
2020
Binding:
Rústica con solapas
A compendium of research on the axiological consequences of technoscientific advances in life, environment and human species.
Accelerating the growth of technosciences alters all our conceptions and assessments, and causes the greatest transformation of human history's ways of life. Technoscientific creativity, subjected to the demands of maximum benefit in the shortest possible time, is becoming an enemy of life, the environment and the human species. These consequences will be very difficult to repair, and in many cases they are already irreversible.
As a result of a long process of research, this work aims to provide the basis for collective construction. It has been intended to study, in detail, the alterations introduced by knowledge societies into each of the axiological nuclei of human life in these new conditions of survival. This work wants to remedy this situat...read more