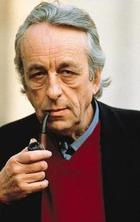 Louis Althusser (Birmandreis, 1918? Paris, 1990) is considered, along with Levi-Strauss and Lacan, as one of the main representatives of structuralism, but your relationship with this school of thought is rather complex.
He graduated in Philosophy at the École Normale Supérieure in Paris, where he later exerted as a teacher, becoming a key reference for the French Communist Party.
XXI Century has also published The For Marx, for a review of theoretical practice. Response to John Lewis, Philosophy and marximo. Interview with Fernanda Navarro and Writings on psychoanalysis. Freud and Lacan.