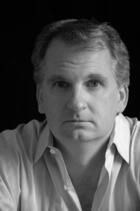 Timothy Snyder. Es titular de la cátedra Housum de Historia en la Universidad de Yale y es fellow permanente del Instituto de Ciencias Humanas de Viena. Se doctoró en Oxford y ha sido investigador en las universidades de París, Viena, Varsovia y Harvard.
Sus libros anteriores recibieron destacados premios. Es autor de Tierras de sangre. Europa entre Hitler y Stalin (Galaxia Gutenberg, 2011), traducido a trece idiomas, que recibió doce premios, entre ellos el Premio Hannah Arendt de Pensamiento Político, el Premio Leipzig para la Comprensión Europea y el Premio Emerson de Humanidades de la Academia Americana de las Artes y las Letras. Ayudó a Tony Judt a escribir una historia temática de las ideas políticas y de los intelectuales en política, Pensar el siglo xx (2012). Sus artículos académicos han aparecido en revistas como Past and Present y Journal of Cold War Studies; también ha escrito en The New York Review of Books, Foreign Affairs, The Times Literary Supplement, The Nation y The New Republic así como en The New York Times, The International Herald Tribune, The Wall Street Journal, en otros periódicos.
Es miembro del Comité de Conciencia del Memorial del Holocausto de Estados Unidos y del Consejo Asesor del Instituto Yivo de Investigaciones Judías. Sus libros El príncipe rojo. Las vidas secretas de un archiduque de Habsburgo (2014), Tierra negra. El Holocausto como historia y como advertencia (2015); Sobre la tiranía (2017) y El camino hacia la no libertad (2018) también han sido publicados por Galaxia Gutenberg.